Nigerian automotive tech company, Autochek Africa, has completed its pre-seed round of $3.4 million.
The round was co-led by Lagos, London, and Nairobi-based TLCom Capital and US-based 4DX Ventures. Japanese VC firm, Kepple Africa; sub-Saharan-focused firm, Lateral Capital; Ghana-based Golden Palm Investments; Chinese VC firm, MSA Capital; and several local angel investors participated in the round.
Aiming to build automotive solutions for the African market, Autochek will use the investment to grow its Nigerian and Ghanaian markets, invest in its tech, and grow its team.
Etop Ikpe founded Autocheck in August 2020, and this announcement follows the company's acquisition of the Cheki Nigeria and Cheki Ghana brands in September. However, it wasn't until this month that the startup went live.Advertisement
Speaking on the investment, Ikpe said, "Building on the solid work that the Cheki Nigeria and Ghana teams have done over the last ten years, we are already dispersed across multiple locations. And applying the technology built and developed by our Autochek auto-tech experts, we are well-positioned to scale quickly, as the demand for reliable and well-priced cars on the continent grows.
"With this pre-seed round and our seasoned strategic investors on board, we are working to transform the automotive sector on the continent."
Having left Cars45, a Nigeria-based automotive trading platform where he was Co-founder and CEO in July, Ikpe tells us that Autochek was born out of the need to disrupt an underutilised and untapped industry.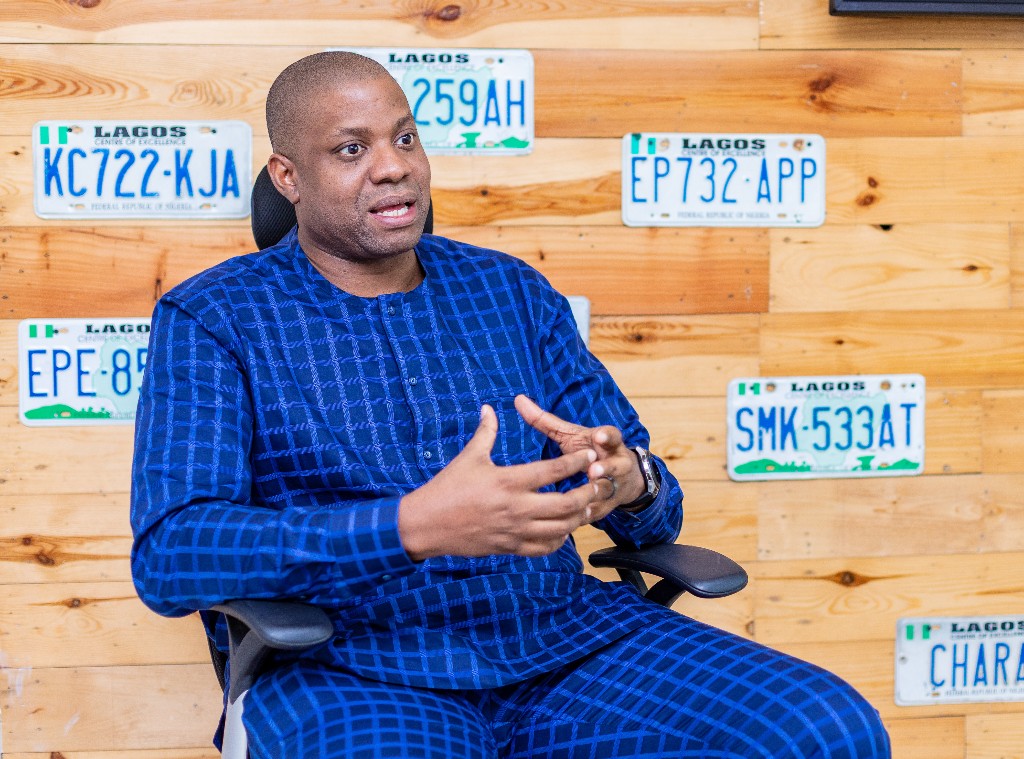 Africa is widely regarded as the final frontier for the global automotive industry. With high growth prospects over the next decade, car sales are expected to grow across the continent despite the impact of the pandemic. This also corresponds with the increase in demand for support services.
However, there is a range of existing challenges, including limited access to finance and an opaque marketplace. This means car owners and dealers do not always have the best experiences.
The past couple of years have seen different players try to make innovative products to tackle these challenges. But even though this signals a rebirth, Ikpe argues that there's more to do across the industry.
Autochek's quest to create value across the automotive industry
"The major problem with the industry is just its fragmentation," Ikpe says to Techpoint Africa.
From an online marketplace and after-sales to financing and automotive data, the fact is that these verticals operate independently. But the reality is that they are symbiotic.Advertisement
That's where Autochek wants to thrive: building a technology solution that will enable seamless transactions within the automotive industry, and create value across the board.
This was what prompted Ikpe to leave Cars45 and launch Autochek.
"It was the right time because the opportunity with Autochek enables me to go deeper into the industry," he says.
Autochek's game plan is to improve the automotive buying and selling experience for African consumers by creating a single marketplace for all automotive needs — from sourcing and financing transactions to after-sales support and warranties.
Building for a transactional ecosystem
Ikpe adds that Autochek is a two-sided marketplace that connects automotive service providers to consumers.
On one end, Autochek has an app and website where consumers get access to loans, auctions, trade-ins, and maintenance.
The other end is where automotive dealers have access to real-time car auctions, fleet management, and marketing support. Similarly, standardised reports on car conditions and market value, as well as inventory management, CRM for lead management, and garage management systems for car workshops are at their disposal.
There's also a workshop management solution where the workshop receives and processes an application if a consumer books a service — car repair for instance. After that, the consumer tracks how and when the car is being fixed and the maintenance being carried out, all without going into the workshop.
Already, over 20,000 unique vehicles are listed on the Autochek platform. More than 12,000 dealers and private sellers can be found on the platform too.
With this in place via the acquisition of Cheki Nigeria and Cheki Ghana, Ikpe and his team will first need to convert these numbers to its ideals. They will then leverage their extensive on-the-ground reach and experienced team to fast track its progress.
We ask Ikpe if he genuinely believes that the Nigerian and Ghanaian markets are ready for this innovation, and he answers in the affirmative, saying that he only thought of starting the company after extensive research.
"We're building a product based on what we saw the market was lacking and we've heard consumers typically demand," he adds.
The problem, however, lies in the startup's ability to build the business working with third-party services as Autochek doesn't provide any of the services except its technology.
Ikpe agrees that this might be a challenge. That being said, the CEO says the company will have to figure out how to sustain the high quality of service Autochek demands even as the platform continues to scale.
The big gap in car financing
Asides providing a marketplace connecting automotive car dealers to consumers, Autochek has made moves to capture the car financing market in Nigeria.
"Less than 1% of cars in Nigeria are financed as against 86% in Indonesia, which is a similar market in population, megacity status, and GDP. Mexico is at 75%, the US is at 98%, Europe is at 96%, and China is around 67%," says the CEO.
This shows the gap in terms of purchasing power and credit penetration. Ikpe believes that fixing the country's car financing problem will accelerate the progress of the automotive industry.
Autochek is playing its part by connecting consumers to financial institutions like banks and fintechs.
When a consumer applies for a car loan via the platform, for instance, these institutions can access the consumer's information along with certain car condition analysis and other statistics. This helps them to decide whether they can give out that loan.
In essence, what Autochek has done is to shorten the average time of financing a car from about 30 days to 24-48 hours.
"This is because of the kind of analysis we do on our cars through the backend that we share with financial institutions."
Like any marketplace, Autochek makes money via transactions happening on the platform. The company takes an undisclosed cut from the financial institution when a consumer gets approved for a loan; same when a dealer and workshop close a transaction.
With fintech, eCommerce, and on-demand sides to its business, Ikpe is quick to point out that the platform is geared towards a common goal: servicing the consumer.
Pre-seed investment to double down on markets
Autochek's $3.4 million pre-seed round is arguably the largest round of that stage in Nigeria, double that of mobile challenger bank, Kuda.
For an automotive startup, it shows signs of promise outside the fintech space.
Ikpe says the company's simultaneous presence in Ghana and Nigeria was one reason the four-month-old startup raised this amount.
"We're going after the market in the way we feel is the most effective. And based on the size of the opportunity, I understand that it would require quite a bit of capital. It also allows us to build a great and valuable company over time."
For the co-lead investor, TLCom, Ikpe's entrepreneurial and corporate resume, and the team's experience is why it chose to invest in the startup.
Before co-founding Cars45 in 2016, Ikpe was Konga's commercial director for four months, and VP, operations and co-MD of the now-defunct DealDey for more than 3 years.
"Autochek is radically improving customer experience and dealer economics in an industry that creates value and jobs across the continent, and we are excited to be part of that journey. The founding team has a clear plan for what they want to achieve, and we look forward to working with them as they execute on their vision," Andreata Muforo, Partner at TLCom says.
On the other hand, Walter Baddoo, Managing Partner, 4DX Ventures, is of the opinion that, "By providing access to a new range of products and services, Autochek will dramatically enhance the automotive transacting experience for dealers and the ownership experience for consumers across the continent."